Ludomar cruppers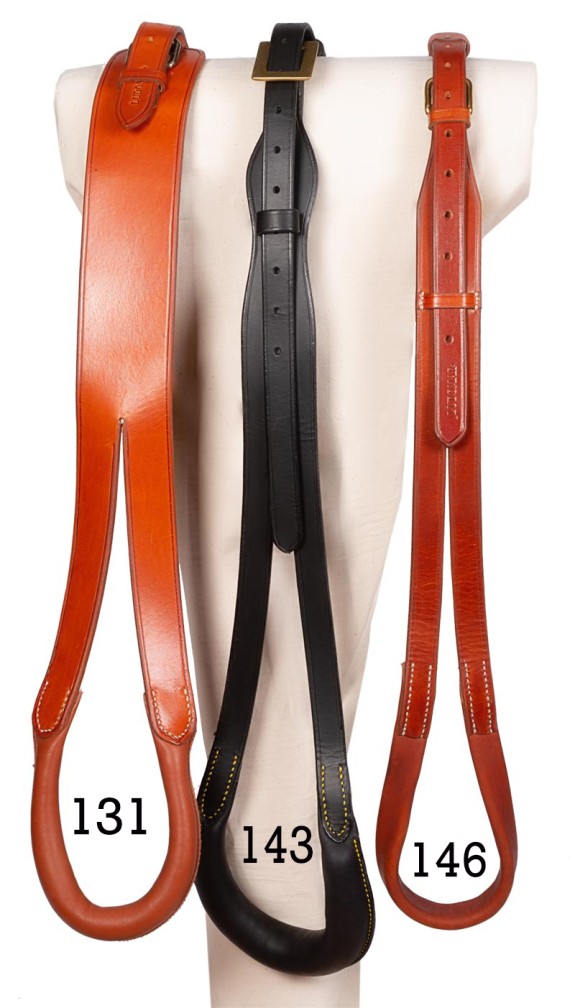 Ludomar cruppers
Price: # 131 Rellena $98
#143 Portuguese Lisa $208
#146 Alta Escuela $138
In stock: Call to order
Ludomar's cruppers offer buckle options and leather colors. the 3 different styles of cruppers made to work with the Portuguese and Spanish models.
#131 Rellana crupper has a round tailpiece and buckles, and is available with filigree to match your saddle (ups charge).
#143 Portuguese Lisa with buckles. beautifully shaped, ideal for the Portuguese style saddles, Elva Gaitan,
#146 Alta Escuela a more delicate design with a folded-shaped tail piece for less under the tail.
Leather colors available: Black, brown, tobacco, london
Accent stitching and pad leather color available
Related Products