00151 San Jorge DEMO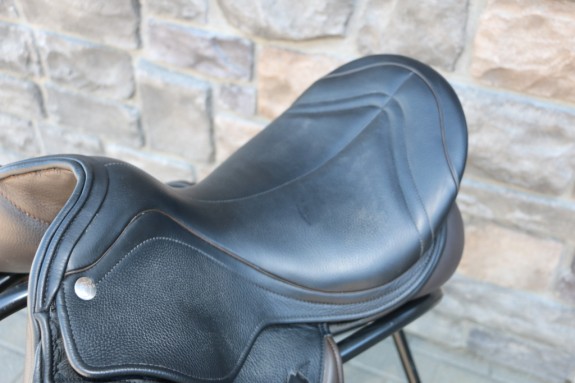 0151 San Jorge by Zaldi #170361
Color: black and marron
seat: 18"
Tree: 31 (tree can be adjusted to your tracing)
Channel: 9
Flap: 17" from stirrup bar
DEMO (like new condition)
This San Jorge comes with lightly stuffed wool panels, bi-color saddle, v-billet system, stirrup bars at a 15degree angle for added comfort and rider position. Very deep seat with the optional comfort seat ( $125 upcharge). Very lightly used, in excellent condition, like new.
Call to book a trial for this saddle.
This saddle is available for Trial, information can be found under HOW TO at the top of the page.
** All items with discount pricing are final sale. No exchange or store credit.**
Related Products