Vega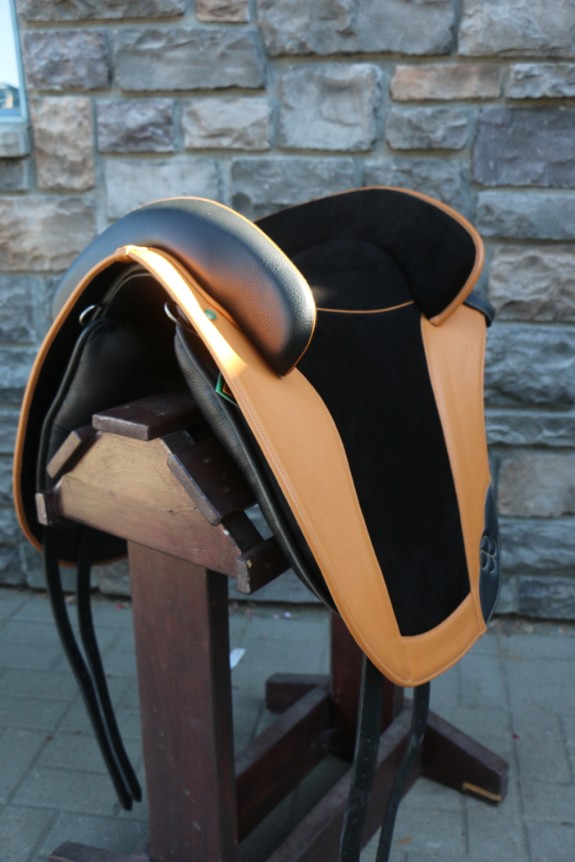 522 Vega
Base price: SOLD
In Stock: as shown S/N 4116 Avellana with black suede insert
tree N33 seat 36 (Xlarge)
Description:
Ludomar Vega saddle, based on the traditional portrera (orignal Spanish Country saddle) with a classic position of an english dressage saddle. The Vegas is much like the Venus without the knee blocks and is suited for a rider who wants comfort, and support for long rides. The semi-deep seat with large straight knee blocks aid in the balance of the rider over multiple terranes on the trail. The flex balance tree with an extra soft seat makes this an ideal dressage schooling saddle and ideal for the sport of Working Equitation. This model has English stirrup bars and no slit in the flap for under-flap stirrups leathers for an even greater rider comfort. The Baroque Seen panels added comfort for the horse as they distribute the rider's weight over a larger area.
Saddle Details:
Seat size: 36 X large
Bridge/Gullet: N 33
Billets: V billet system
Panels: Synthetic wool
Flap: basic
Leather options: Croupon with suede seat and insert flap
Upcharge: Corner flap design and back of cantle
**HOW TO MEASURE THE SEAT most Spanish/Portuguese/Baroque saddles are measured differently to the standard European method - .the is a straight line measured from inside the center/base of the pommel to inside the center/base of the cantle. A choice of three widths.
Hand made in Spain by Ludomar, Warranty is 6 years with normal use. all Ludomar saddles come with a saddle cover.